As ONC NATURALCOLORS do not contain chemicals to open your hair cuticles. After the colour mix is on your hair. 
Use medium heat from a hairdryer or our ONC Thermal Heat Cap. This opens the cuticles so the colour can go into your hair. Only use heat on the roots or regrowth hair. The ONC Thermal Heat Cap is healthiest. As it opens the cuticles using trapped heat from your head. It also prevents overheating, which dries hair out. Don't forget - USE HEAT!
The
ONC Thermal Heat Cap
 holds body heat and helps to open the hair cuticles to let colour in. Its use does not ensure colour results.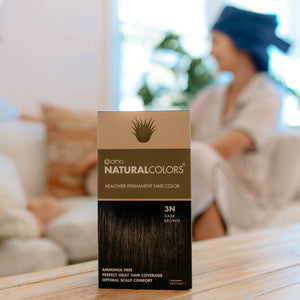 ONC NATURALCOLORS®️
Shop online for 8 natural shades, 18 fashion shades, and 3 high lift shades. 29 intermixable shades. Limitless!
SHOP COLLECTION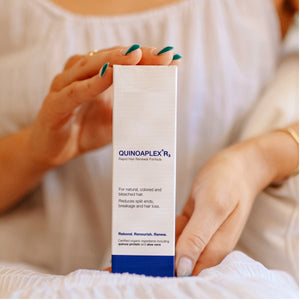 QUINOAPLEX®️
Shop online for QUINOAPLEX R3. Natural hair repair and protein conditioner. For all hair types.
SHOP COLLECTION
ONC®️ Shampoos & Conditioners
Shop online for colour-safe, SLS-free, paraben-free, low pH, companion shampoos and conditioners.
SHOP COLLECTION
Why our colour is different
Uses heat to get colour into your hair. Not harsh chemicals
No staining to hands, face, or scalp. Colour wipes off with water
Blends to create seamless hair colour. No demarcation line
Great alternative to salon color!
I have nothing but accolades for this AMAZING product! I had been going to an all-natural salon prior to the pandemic, and paying a hefty price for the service. After the lock-down, I'd been looking for an at-home product to use. I found this product and decided to give it a try. I found that it covered by grey exceptionally well and left my hair softer than the salon product did! I love that there are no harmful chemicals and no awful odors to deal with. But what I love most, is the reasonable price. I can touch-up my hair every few weeks, if I want to, and not have it break the bank! I couldn't be happier or more satisfied.
— JudyMoody, US, November 2020
TOP INTERNATIONAL REVIEWS
This product is amazing! I've never had complete coverage with an over the counter hair product.

Aisha HAJJAJ 09/13/2020
This is my third purchase of ONC hair dye. After each application, my hair feels great, looks shiny and healthy.

Roseanne Woo-Haltresht 09/04/2020
Easy to use and great to finally get my hands on a natural colour! Simple application, a great find!

Neil 24 August 2020
10 Best Organic Hair Dyes 2022
BestReviews.Guide Best Organic Hair Dyes Jan 2022. ONC NATURALCOLORS is No. 1. Second only to Henna, which is not so good for your hair. Psst! It dries it out!

Press & Blogger Reviews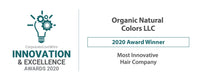 Innovation & Excellence Awards
CorporateLiveWire Innovation & Excellence Awards 2020. Organic Natural Colors LLC Winner of Most Innovative Hair Company!
...
Meet Bahar...
"Today organic products are everything and advances in hair color and care are long overdue.
ONC promotes goods that will challenge everyone to view natural, organic color and care products differently" — Bahar Sakoglu
Hulya Kaya founded eco–friendly ONC. Because of her passion for using healthier organic products. Bahar Sakoglu's tenacity and innovation helped grow the company. As a result, it became a leading brand in organic beauty products. It now spans three continents.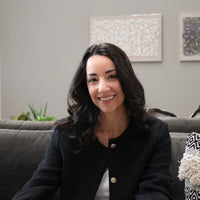 Join Eric on Facebook Live every Friday at 6.00 pm / 18:00 hrs GMT